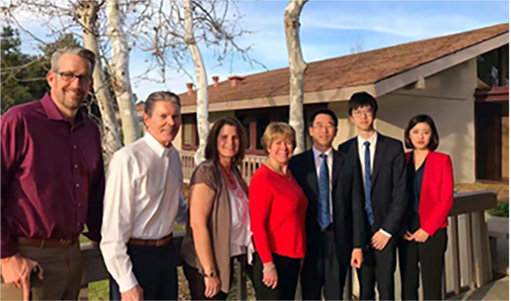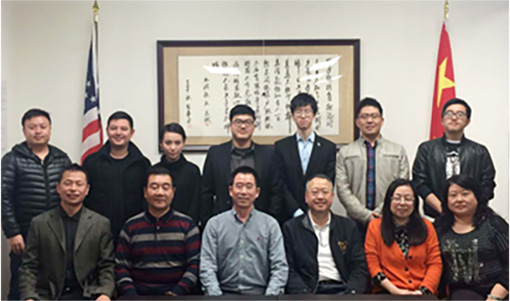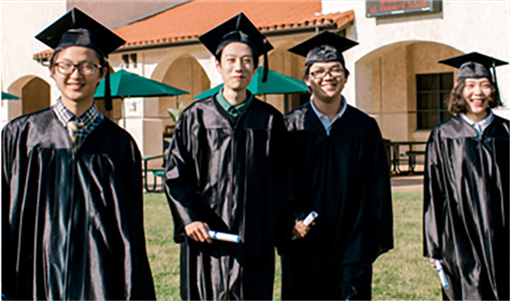 Huaqiao Bilingual Education Group International Division came into being with the establishment of the Group. It has an excellent teaching team and service team composed of many excellent Chinese and foreign teachers and overseas lecturers. We actively build an international education cooperation and exchange platform, and establish good cooperation relationships with Fairmont, Seton, Linfield and many other Blue Ribbon High Schools and top 100 universities in the United States to provide students with safe and convenient green channels for entering the world famous universities. In 2018, Allen Campus officially became the official authorized test center for iTEP in the United States. Students can have access to entrance guidance, English training and exams, entrance interviews, visa counseling and other services at Allen.
Huaqiao Bilingual Education Group was established in 2009 and is headquartered in Los Angeles, USA. It is an one-stop service agency wholly-owned by Huaqiao Bilingual Education Group for American life integrating study abroad, investment, tourism, early childhood education and custody.
Our students can be enrolled into a U.S. school, obtain a U.S. diploma and go to a U.S. university.
We have famous American teachers, offer American curriculum and professional guidance for application to U.S. universities.
As the enrollment base of the top 100 universities in the United States, we have perfect access to higher education, quality education services and a safe and comfortable security system.
International, professional, full-time American management.
Service Scope of International Division
Guidance for further studies - The professional guidance teachers of the International Department are all responsible for the team of teachers who have studied abroad for many years, providing the most professional protection for students who need to study in the United States. The International Department will provide the most appropriate study recommendations and guidance programs for students' personal interests and abilities to assist students in successfully completing high school or university application and interview processes.
Visa Training - We have many years of successful experience and provide comprehensive professional visa interview training, allowing students to face visa interviews with ease and confidence. Services include visa material preparation, visa question and answer preparation, visa interview skills, visa mentality adjustment, visa simulation training.
Language Training - The International Division provides training programs in TOEFL, SAT and other languages through a variety of educational models (VIP one-to-one, small classes, boutique classes and online coaching). Our overseas exam VIP service, which is run by the best teachers in Nanjing and even the country, specialized in iTEP, TOEFL and SAT high scores, laying the foundation for applying to top US universities. In 2018, Allen Campus officially became the official authorized test center for iTEP exams abroad. Students can have access to the study counseling, English training, English test, entrance examination, and visa counseling at Allen campus.
Application Process for Overseas Study in the United States International Division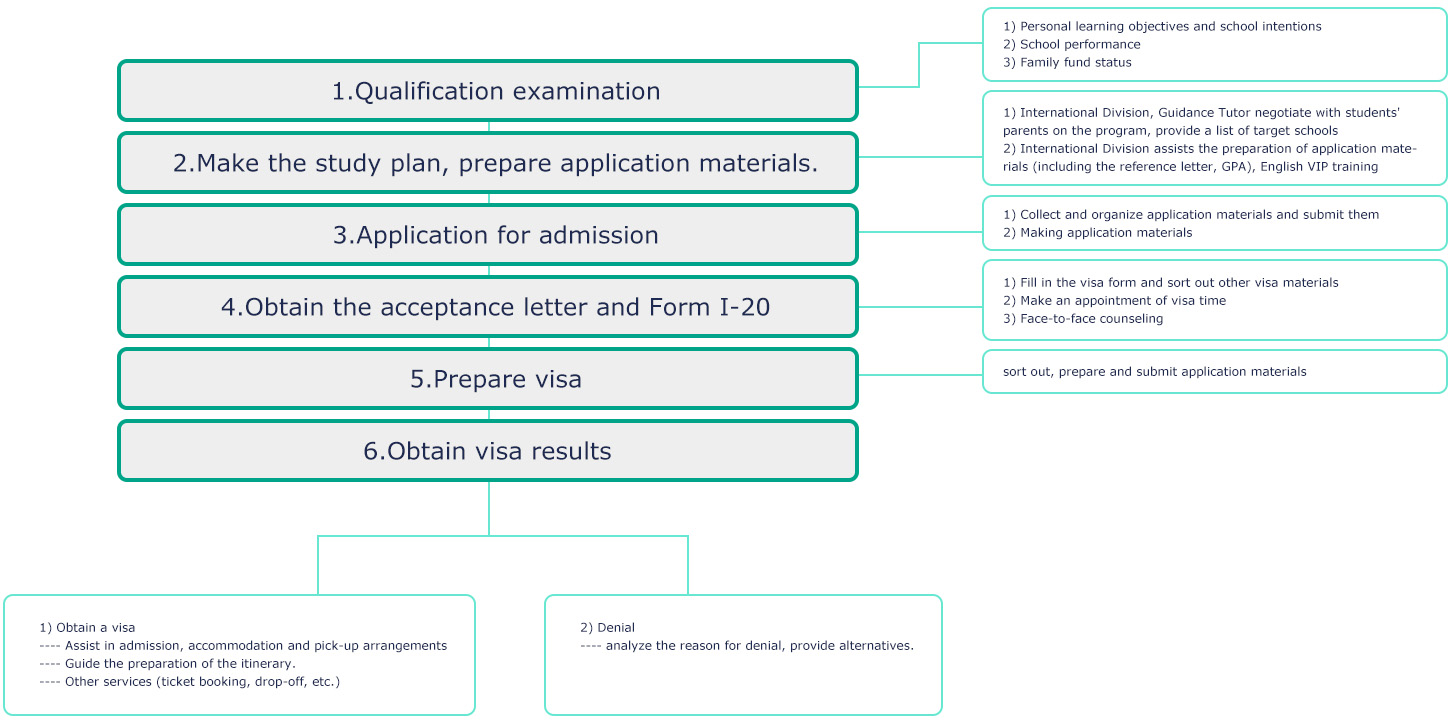 部分合作授权